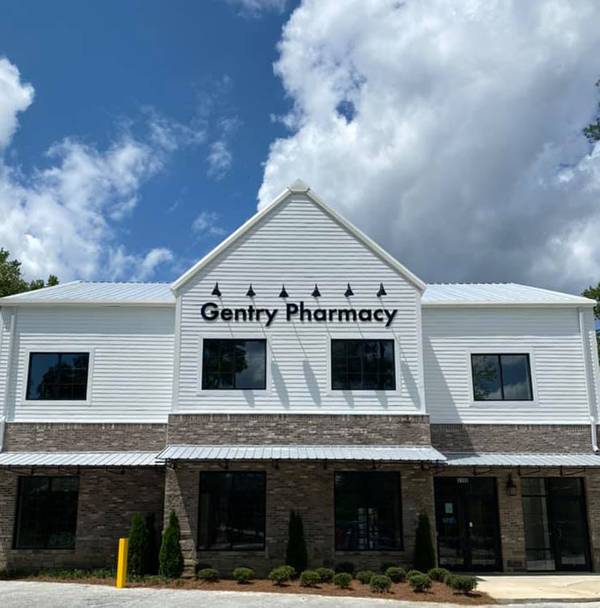 Welcome to Gentry Pharmacy! We are an independent pharmacy conveniently located off of Highway 280 in Altadena Square, and proudly serving the communities of Vestavia Hills, Birmingham, Mountain Brook and Hoover.
Owned by Amberly and Clint Gentry, Gentry Pharmacy is dedicated to providing the very best in knowledgeable patient care and service. At Gentry Pharmacy, you are more than just a number. We strive to know everyone that walks through the door by name. We are committed to our customers and the local community. We value our customers. You'll always experience a warm, friendly, caring atmosphere at Gentry Pharmacy.
Gentry Pharmacy offers such services as local delivery, a convenient drive-thru, compounding and a 24-hour emergency line. We stock a full line of over-the-counter items and orthopedic braces. We also carry cards and gifts for every occasion. If you want pharmacy care the way it was meant to be, visit Gentry Pharmacy today!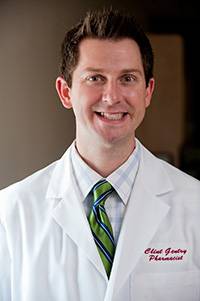 Clint Gentry, PharmD
Clint was born in Nashville, Tennessee. As a teenager, he began to work in a local independent pharmacy as a cashier and pharmacy technician. His experience allowed him to become well-acquainted with the profession of pharmacy and independent pharmacy. Clint graduated from Trevecca Nazerene University in 2000 with a degree in biology. Clint continued to work at Nolensville Pharmacy until 2003, when he left Nashville to begin pharmacy school at Samford University. While at Samford, Clint met Amberly and three and a half years later, they were married. Since graduation, Clint has worked for Bruno's Pharmacy and most recently Target Pharmacy. Clint has a special interest in compounding custom pain gels and creams. Clint is a member of the National Community Pharmacist Association and the Alabama Pharmacy Association. In his free time, Clint enjoys mountain biking, snowboarding, wakeboarding, and rock climbing.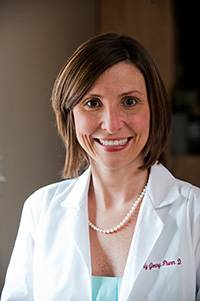 Amberly Crowe Gentry, PharmD
Amberly was born in Birmingham, Alabama. She attended Samford University and graduated with a degree in Sports Medicine. While working at the Lakeshore Foundation, she met a local independent pharmacist who sparked her interest in pharmacy. After a few weeks of shadowing this pharmacist, she decided that pharmacy was the right career choice for her. A few months later, she was accepted into pharmacy school at Samford. Amberly graduated pharmacy school with a summa cum laude distinction in 2007. Amberly is a member of the prestigious Rho Chi Society, a national honorary society for pharmacy professionals who distinguish themselves by their academic and professional achievements.
Amberly and Clint are residents of Vestavia Hills and have two sons Luke and Eli.
About HealthMart
HealthMart is your locally owned community pharmacy, offering the special care and service you can only get from a member of your community. You'll receive the best quality care, whether you're visiting our website or visiting a HealthMart pharmacy in your neighborhood.
Plan acceptance - We accept most plans at the same co-pay as national chains.
Everyday savings - We offer competitive pricing that's often lower than the national chains.
Service - Our pharmacists go above and beyond, striving to make a difference in the lives of our patients and their families.
Everyday convenience - We serve you quickly and efficiently, with no long waits to meet with a pharmacist.
Quality products - Our Sunmark® products are just as effective as the national brands, for a lot less.
When you see a HealthMart pharmacy, you know you've found a local community health resource that you and your family can trust.